Cod liver salad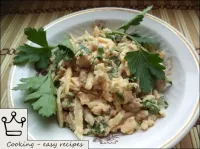 4 servings20 min your 20 min
One of the most popular dishes on the festive table is cod liver salad. The recipes for this gorgeous snack are different. For example, you can make a savoury cod liver salad with garlic very simply.
---
Cod liver - 1 can, Garlic - 8 cloves, Dutch cheese - 4 tbsp. spoons, chopped parsley greens - 2 tbsp. spoons, Pepper - 1 pinch (to taste), Salt - 0.25 tsp (to taste), For decoration:, Greens - 1-2 sprigs (to taste)

So what you need for the simplest cod liver salad is canned cod liver, cheese, garlic, herbs and spices.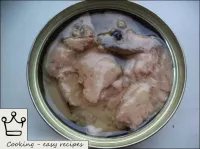 How to make cod liver salad: Open a jar of cod liver.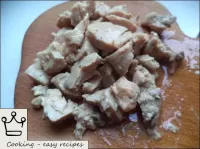 Finely chop the cod liver.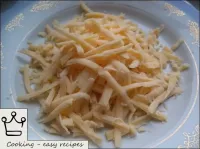 Grate hard cheese.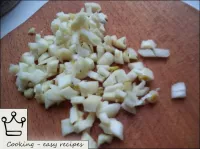 Peel the garlic, grind.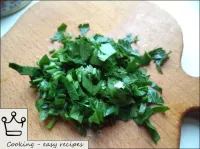 Wash the greens, finely chop.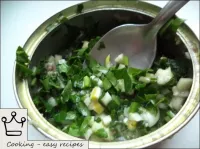 Season the remaining fat in the jar with finely chopped garlic and chopped parsley greens.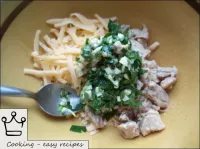 Combine cod liver with grated cheese. Pour the cod liver with cheese with the prepared mixture.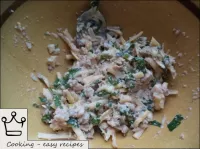 Mix the salad well. Cod liver salad is ready.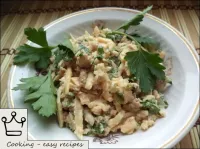 Garnish the cod liver salad with fresh greens. Enjoy your meal!