Raspberry jam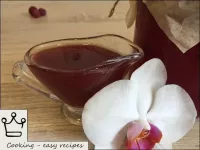 1 day (your 20 min)1 day your 20 min
A simple and quick recipe for a thick raspberry jam that can be easily prepared for the winter.
---
Raspberries - 450g, Sugar - 220g

Prepare all the necessary ingredients.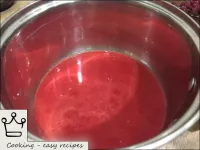 Wipe raspberries through a sieve.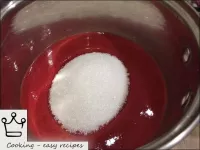 Add sugar to the raspberry puree, put on a large heat and boil for 10 minutes with continuous stirring.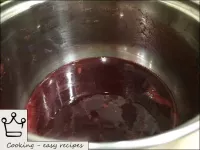 During boiling, remove the foam formed on the jam surface. The readiness of the raspberry jam is determined by a drop: if it freezes on a saucer, and not spreads, the jam is ready.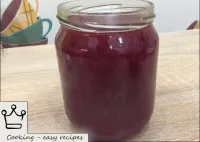 Wash the 0. 5 l jar with soda and boil for 5 minutes. Put the finished raspberry jam in a sterilized warm and dry jar, cover and leave to cool.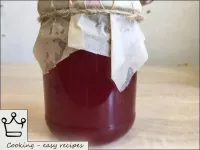 Close the jar tightly with a boiled dry lid the next day. Store raspberry jam in a cool, dark place. I usually keep my jam in the fridge, but a cellar, for example, will also do.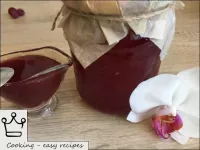 Successful preparations for the winter!