Orange jam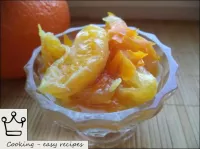 10 servings2 hours your 1 hour
Have the winter supplies run out? Never mind. Such orange jam can be boiled even in winter or spring.
---
Oranges - 1 kg, Sugar - 1.25 kg, Water - 1.5 cups

Orange jam products are in front of you.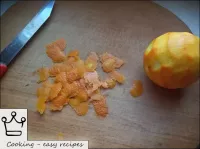 How to make orange jam: Wash the oranges thoroughly. Cut the orange crust (zest) very thinly with a sharp knife (without a white layer). Peel the oranges.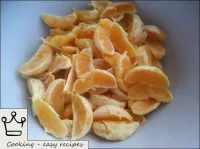 Disassemble the oranges into wedges and remove the bones.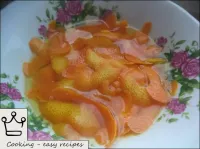 Boil the kettle. Scalp the crusts.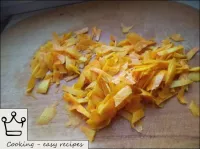 Then cut the crusts into straws.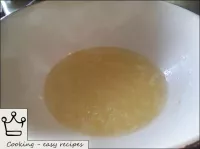 Cook the syrup. To do this, pour water into a bowl, add sugar. Put the bowl on a heat, bring the syrup to a boil over a low heat.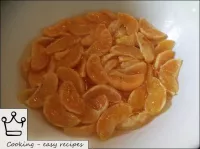 Lower the orange wedges into the boiling syrup, bring to a boil.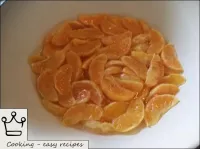 Remove from the heat, hold for 1 hour.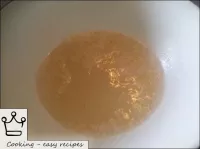 After an hour, drain the syrup into another container, bring to a boil, boil for 10 minutes over a small heat.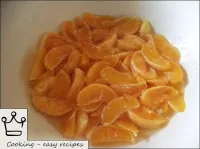 Pour the oranges with syrup, cook the orange jam over a low heat until the wedges are clear (10-15 minutes).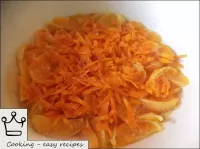 Orange crusts, cut into straws, add to the hot jam for aroma.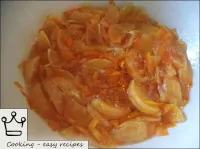 Mix.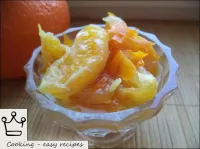 The orange jam is done. Have a nice tea party!