Chocolate custard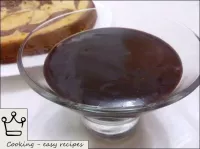 1 serving10 min your 10 min
There are many recipes for custard. Today I offer you custard with chocolate.
---
Eggs - 3 pcs., Sugar - 0.75 cups, Softened butter - 200 g, Chocolate - 100 g

Chocolate custard ingredients. Leave the butter at room temperature to soften.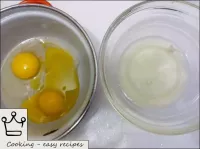 How to make chocolate custardTo make the cream, you need two containers: a saucepan in which you will cook the cream, and a plate for proteins. Take two eggs, separate the yolks from the proteins. Place the yolks in a saucepan and drive another 1 egg there.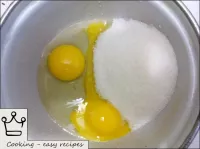 Add sugar to the eggs. Rub 3 egg yolks and one protein with sugar.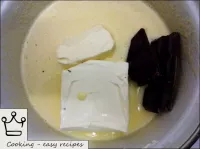 Break the chocolate. Then add the softened butter and broken chocolate to the beaten eggs. Bring the mixture to a simmer (4-5 minutes), stirring, and cool to room temperature. When cooled, the cream thickens. Once cooled, the chocolate custard can be used as intended.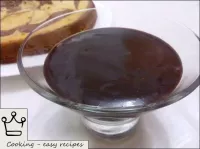 The chocolate custard is ready. Enjoy your meal!