Dumplings are real ukrainian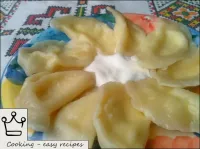 8 servings1 hour your 1 hour
Ukrainian dumplings with cottage cheese can be made from different pastry. This recipe for real Ukrainian dumplings uses water dough.
---
For dough:, Flour - 350-450 g, Water - 150 ml, Salt - 1 pinch, For filling:, Cottage cheese - 200-300 g, Eggs - 2 pcs., Salt - 1 pinch

How to cook real Ukrainian dumplings: Put cottage cheese from the evening under oppression. When the dough is ready, wipe the cottage cheese through the sieve, add 2-3 eggs and a little salt.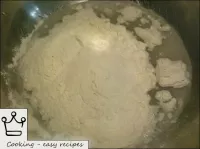 Knead the dough, as usual for dumplings. To do this, mix flour, salt and water.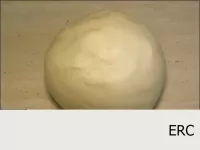 Knead the dough thoroughly. Close it and let it lie for 30-40 minutes. Dough for Ukrainian dumplings is ready for cutting.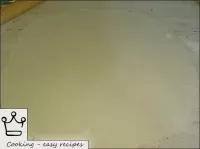 Pour flour on the table. Then roll the dough thinly (to a thickness of 2-2. 5 mm).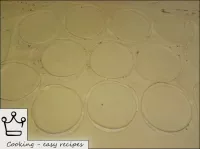 Cut 10-12cm mugs into a glass.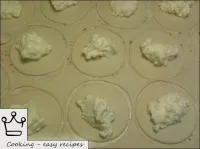 Put the filling on each circle (0. 5-1 tsp, depending on the size of the dumplings).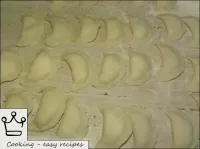 Make dumplings - carefully glue the edges.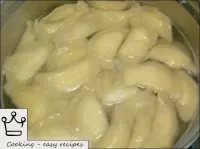 Boil water, add a pinch of salt. Put dumplings in boiling water, boil them until tender - bring to a boil and cook over medium heat for 5 minutes. Then remove the dumplings from the water. Ukrainian dumplings are ready.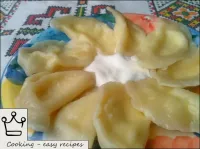 Serve real Ukrainian dumplings to the table with butter or sour cream.