Spaghetti with beschamel sauce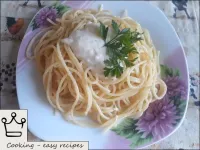 Spaghetti with cheese and beschamel sauce is a delicious dish.
---
Spaghetti - 500 g, Hard cheese - 70 g, Butter - 30 g, Salt - to taste, Ground black pepper - to taste, *, For beschamel sauce:, Milk - 0.5 l, Butter - 50 g, Flour - 2 tbsp. spoons, ground nutmeg - 1 pinch, *, To serve:, Fresh parsley - 2-3 sprigs

Prepare products.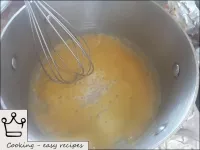 Melt 50g butter in a saucepan. Pour flour and fry, interfering with a whisk, for a couple of minutes.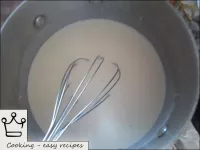 Pour milk into a thin stream, stirring continuously.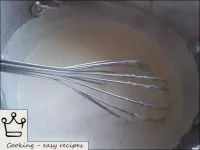 Cook the sauce for about 10 minutes without stopping interfering. Add nutmeg. Beschamel sauce is ready.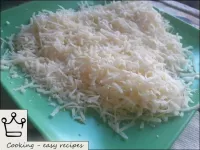 Grate the cheese on a fine grater.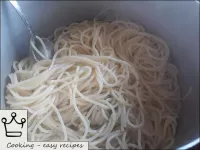 Boil pasta according to the instructions on the package. Drain, add 30g oil, salt and black pepper. Mix well.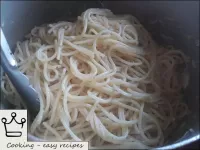 Pour the cheese into the spaghetti. Mix.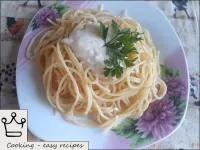 To serve, pour the spaghetti with the cheese over the beschamel sauce and garnish with the parsley. Enjoy your meal!